Cartagena
Cartagena
Cartagena in Colombia is one of the hottest luxury vacation destinations in South America. Not that surprising in truth as this old Spanish colonial city – with Unesco World Heritage status – on the Caribbean coast has rather a lot going for it.
The pace of life is slow in Cartagena; it feels bit like Spain and a lot like the Caribbean, although it's unmistakably Latin America. It's the kind of place where you can don a Panama hat and enjoy a cigar as you stroll the waterfront: walking past old fortifications and cannons that once defended the city from pirates.
On a luxury vacation to Cartagena with Lightfoot Travel, you'll want to spend most of your time in the charismatic Old City. Clock Tower Gate marks the start of the Old City. Walking underneath its arches and you come to the city's main square, Plaza de los Coches. Its old-world ambience makes it feel like you've just stepped back a century or three; colonial-era buildings stand beautifully preserved at its edges, and there's a brass statue of the conquistador who founded Cartagena.
From here horse-drawn carriages await, ready to take you through the winding narrow streets, through bustling markets with street food vendors and leafy tropical parks. Along the way you'll discover grand Spanish churches and cathedrals like the 16th century San Pedro Claver. Later you can dine on fresh seafood dishes like the famous cerviche.
Cartagena is a city for sun-kissed relaxation, for history and culture and for enjoying a little of the Caribbean-spiced way of life. When booking a luxury vacation to Cartagena with Lightfoot Travel, you'll receive impartial expert advice on the most suitable boutique or colonial-style accommodation for your needs.
Read more...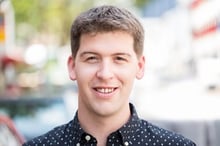 our destination expert
or
Knowledge
Expertly Crafted
Value
Peace of Mind