Indian Subcontinent Vacations
Indian Subcontinent
The Indian Subcontinent is epic in size and infinite in variety, but immensely rewarding as a travel destination. It might seem daunting to check the region's countries off your travel checklist, but with the knowledge and experience of Lightfoot's Travel Designers, you'll be able to take in the magic of the Subcontinent with ease and comfort.
Incomparable, vibrant and exciting, India remains the Indian Subcontinent's sparkling jewel. Immerse yourself in the sounds, colours and spices of metropolitan cities like Mumbai and Delhi. Take things easy by staying on a traditional houseboat on the tranquil waters of Kerala or opt for a luxurious beachside property on the sandy beaches of Goa. Get your adrenaline pumping on a tiger safari in Madya Pradesh. In between, there are tea plantations, camel festivals, and of course, the magnificent Taj Mahal to visit.
From the awe-inspiring heights of Nepal to the plethora of underwater life within the ultimate beach destination of the Maldives, the region's vast riches are astounding. This magical part of the world provides a spectacular range of scenic vistas, as well as an intriguing mix of culture and spiritualism. Escape to the happy Kingdom of Bhutan, with its misty mountains, turquoise rivers, whispering forests, sweeping plateaus, and spectacular Buddhist dzongs. Traverse Sri Lanka by train and let the atmospheric journey take you through tea plantations, jungle-covered temples and tropical beaches.
Read more...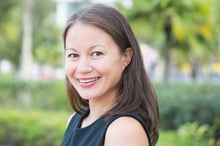 our destination expert
or

11 Sep 2023 to 31 Dec 2023
01 Sep 2023 to 04 Jan 2024

03 Oct 2023 to 15 Dec 2023
Knowledge
Expertly Crafted
Value
Peace of Mind