Luxury Vacations in the Arctic
The Arctic
Lightfoot Travel specialise in creating tailor-made luxury tours to the world's most remote destinations, and it doesn't get much more remote than the Arctic Circle. Working with hand-picked luxury expedition ship operators, we can take you on an unforgettable journey, navigating the the far-flung reaches of this region be it the Northwest Passage, Norwegian Spitsbergen, the Russian Arctic, Greenland and lets not forget the North Pole!

The Arctic Circle is an imaginary line at 66º, 30'N latitude, passing through Canada, Alaska, Russia, Greenland, Sweden, Norway and Finland, just missing the north coast of Iceland. It encircles a frozen domain, where the influence of mankind has remained slight despite the indigenous Inuit having lived there for over 9,000 years.
Today, just 0.5% of the world's population live within the borders of the Arctic Circle; it remains one of planet's last great frontiers and the pinnacle of exploration. The treeless world offers up sublime wonders of nature from ice fjords and blue glaciers, to haunting ice fields and snow mountains.
Against this spectacular icescape, some of the world's natural phenomena take place: the Midnight Sun, where the sun never sets and the Polar Nights, where it never rises. Flittering in between, the Aurora Borealis, or Northern Lights, play out a dancing light show across the Arctic sky.
Many species of wildlife exist here. From the bow of your luxury vessel, you may catch a glimpse of fishing polar bears, walruses, beluga and narwhal whales, or herds of reindeer or caribou. Grab a closer sight of them by going on expeditions like photography tours, helicopter tours, and glacier trekking.
Read more...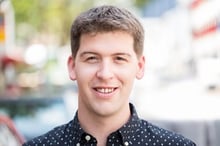 our destination expert
or
Capital:

Tromsø

When to go:

May - September

Currency:

Euros

Language:

Inuit

Time Zone:

GMT-9
Knowledge
Expertly Crafted
Value
Peace of Mind