Middle East & North Africa
Middle East & North Africa
Offering ancient and mythical history, dramatic desert landscapes and a rich, diverse and exotic culture, you get a sense of timeless romance on a luxury vacation in the Middle East. Add white sand beaches, some of the most opulent accommodation in the world, outstanding Arabic cuisine, fantastic shopping and hospitable people, and you have all the ingredients needed for an exclusive escape.
Among the regions' Roman ruins and Islamic architecture are World Heritage treasures, including Jordan's Lost City of Petra. Head to the red sand wilderness of Wadi Rum to experience sleeping in a luxurious Bedouin tent, or float on the salty water of the Dead Sea, the lowest point on Earth.
Marvel at the dazzling city of Dubai, home to the finest luxury hotels, impressive bars, huge shopping malls, high-end restaurants and world-class spas.
Be enchanted by Morocco's palatial riads, colourful medinas and beautiful architecture. Travel to Marrakech, which lies in the shadow of the Atlas Mountains, and visit the iconic Koutoubia minaret. Explore the medieval Islamic cities of Fez and Meknez, as well as Casablanca, with its Bogard-inspired gin bars and blend of Art Deco and Moorish buildings.
With its remote world of desert forts and rolling dunes, and excellent dolphin and whale watching opportunities, there is much to be discovered in Oman. Our travel itineraries encompass camel treks, desert camps where you can dine under the stars, and experience high-octane adventure and exclusive luxury beach resorts.
Read more...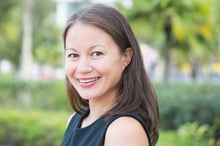 our destination expert
or

30 Sep 2023 to 30 Nov 2023
Knowledge
Expertly Crafted
Value
Peace of Mind