Our pick of the best vacations in Africa
Africa
Incredible nature and endless savannah, fascinating wildlife, rich traditions, ultra-luxurious safari camps and that legendary sunset sky: nowhere on Earth compares to Africa. Whether you're an intrepid traveller looking for adventure, a family of animal-loving explorers, or honeymooners searching for a romantic trip-with-a-twist, Africa will steal your heart.
No-one knows this more than our Co-Founder, Nico Heath, who has spent many years living and working in Africa and has led product research trips for top African tour operators around the globe. His unparalleled knowledge and passion means that he can create bespoke itineraries that provide a unique insight and understanding into this most captivating continent.
The treasures of Africa are multifarious. See lions, leopards and cheetahs on the Maasai Mara in Kenya; giraffes, zebra and impalas on the vast Serengeti of Tanzania; or highly-endangered mountain gorillas of Uganda. Traverse the long coastline of Mozambique and immerse yourself in its unique Afro-Iberian-Brazilian culture. Go on a helicopter ride for unbeatable views of the majestic Victoria Falls that sit on the border of Zambia and Zimbabwe. Be enthralled by the sights and sounds of Botswana's Okavango Delta; watch the fiery red sunrise shades of the sand dunes of Sossusvlei in Namibia; or sip your way through the Winelands of South Africa.
All tours come with expert guides and our extensive range of handpicked accommodation suits all requirements. From luxury lodges, tented safari camps, boutique beach hotels and private villas, we have options to make your African adventure nothing short of perfect.
Read more...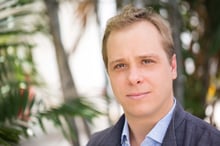 our destination expert
or
Knowledge
Expertly Crafted
Value
Peace of Mind