Luxury Vacations to Central Asia
Central Asia
Stretching from the Caspian Sea in the West, to China's far Eastern border, Central Asia comprises of five newly emerged countries of the former Soviet Republic. Only just awakening to tourism, independence has enabled each one to revel in its own unique identity, meaning that a luxury vacation to Central Asia with Lightfoot Travel will be as intriguing, exclusive and extraordinary as the destination itself.
Home to the Silk Road cities of Bukhara, Samarkand and Khiva, Uzbekistan is an alluring country. Its capital Tashkent is surprisingly cosmopolitan, whilst still dotted with grandiose vestiges of its Soviet past. Urban areas sit alongside wild landscapes which range from the Kyzylkum Desert to the Fergana valley and the Tien-Shan mountains.
More than 70% of mountainous Kyrgyzstan sits above 2,000m. Scale virgin peaks in the Tien-Shan mountains; track elusive snow leopards and experience local nomadic life by overnighting in a yurt. Under starry skies, surrounded by grazing yak, a night spent on the shores of Issyk or Song Kul Lakes will be unforgettable. By contrast, capital Bishkek is modern and bohemian.
Tajikistan is popular for hiking and climbing due to almost 93% of the country being mountainous. A visit here is all about the outdoors; it will be hard to find a wilder, more unvisited adventure location.
Larger than all the other Stans combined, Kazakhstan is also the world's largest landlocked country. From sophisticated Almaty head to Charyn Canyon and Almaty Lake. Meanwhile, a visit to Turkestan, a Sufi religious centre, is an opportunity to discover Kazakhstan's ancient buildings.
Read more...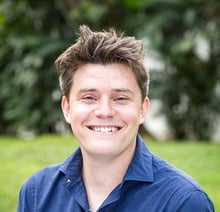 our destination expert
or
Knowledge
Expertly Crafted
Value
Peace of Mind