Paro, Thimphu & Punakha
Paro, Thimphu & Punakha
Thimphu, Paro and Punakha are three of Bhutan's most thriving towns and cities and most likely will fall along your path through the country.
Thimphu is the capital, largest city, and political and economic centre of Bhutan, and is located in the western central part of the country. Most of Bhutan's important political buildings are located in Thimphu and it is also home to the King's official residence, the Dechencholing Palace.
Paro is home to one of the most beautiful valleys, Paro Valley, in Bhutan. It is also site of the country's only international airport. The main street in Paro is very traditional and filled with little shops, businesses and restaurants. 10 kilometres outside of the town is the famous Taktshang (Tiger's Nest) monastery. It lies on the face of a sheer 1000 metre cliff, and legend has it that the father of Bhutanese Buddhism, Guru Rinpoche, landed there on the back of a tigress. Hiking up to Taktshang Monestary affords stunning views over the valley.
At an elevation of 1,200 metres above sea level, Punakha is Bhutan's administrative capital. The Punakha Dzong is widely known to be the most beautiful Dzong in the whole country. The region is famous for farming both white and red rice and it makes for a beautiful sight along the banks of the Pho and Mo Chu, two of Bhutan's most famous rivers
Read more...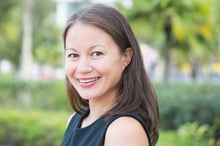 our destination expert
or
Knowledge
Expertly Crafted
Value
Peace of Mind