Hua Hin & Koh Kood
Hua Hin & Koh Kood
Transition with ease from your Bangkok vacation to an exquisite beach retreat. Heading south you can cruise down in a luxury vehicle to Hua Hin, or board a private chartered plane for a short flight that will take you to the barefoot utopia known as Koh Kood.
Beach resort of choice for the Thai Royal Family, foreign interest was sparked in the 1980s when Sofitel was the first to move in on the opportunity for huge growth in Hua Hin. Popularly known in the region for its stellar golf course, and its low tide beaches which turn into shallow pools under high tide. Spend your time away from the shores as well, visit the Pala U Waterfall which at 16 tiers is one of the highest in Thailand. Lumber through Thai vineyards in the hillsides on elephant-back, a unique way to see the vines.
Unspoilt, untamed Koh Kood is home to Thailand's most luxurious private island hideaway. Expansive villas with king sized daybeds are tucked into the hillside amongst palm fronds that provide a patch of sandy seclusion for each and every guest. Soneva Kiri is a private and exclusive utopia.
Read more...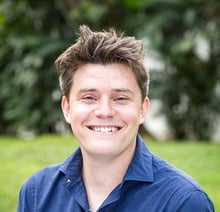 our destination expert
or
Knowledge
Expertly Crafted
Value
Peace of Mind