Luxury Laos Vacations
Laos
One of the most authentic travel destinations in Southeast Asia, beautiful Laos charms with timeless traditions, French colonial heritage and natural beauty. More rural and relaxed than neighbouring Cambodia, and a world away from hot and heady Thailand, Laos is made up of sparsely populated mountains, fertile plains and tributaries of the mighty Mekong.
Luang Prabang sits on the confluence of two rivers – the Mekong and the Nam Khan - and is one of the world's most charismatic cities. Now a UNESCO-protected site, the city has a tranquil, spiritual vibe and is brimming with colourful markets, gilded temples and colonial architecture.
Set aside one morning to get up early and offer alms to the dozens of young monks who walk silently down the dusty streets at dawn – a truly special experience. Finish your day sipping a cocktail and watching a spectacular sunset over the Mekong. However - don't expect a wild night out - there is an 11.30 pm curfew for bars and restaurants in Luang Prabang.
From here take an elephant trek through the heart of untouched jungles, skirt the Nam Khan River and encounter astonishing wildlife. River travel also suits the calm pace of life – enjoy a boat trip to the spiritual Pak Ou caves or the dramatic gorges of the Ou River.
The capital city of Vientiane has retained its former colonial finery. Visit temples such as Wat Si Saket and That Luang, browse little shops and cafes and indulge in an alfresco dinner at the bustling night market.
Laos is a favourite of the Lightfoot Travel team for its uncanny ability to leave you completely relaxed. We often get caught up in the rush of daily life, but after a few days in places like Luang Prabang or the northern provinces, we leave calm, refreshed, and ready to tackle the world! When booking your trip with us you are guaranteed expert, impartial advice and a fully bespoke itinerary.
Read more...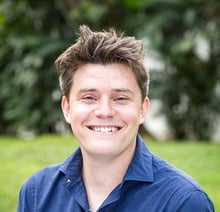 our destination expert
or
Capital:

Vientiane

When to go:

January - March, November - December

Currency:

Lao kip

Language:

Lao

Time Zone:

GMT+7
Knowledge
Expertly Crafted
Value
Peace of Mind