Luxury Vacations in Antigua
Antigua
Picturesque beaches and clear blue waters come together with colourful villages, old forts, and plenty of sailing opportunities on the Caribbean island of Antigua.
Whether you're horizontally, nautically, or historically inclined, enquire now and let Lightfoot Travel customise a luxury vacation in Antigua for you.
Offering 365 beaches - a new beach for every day of the year - Antigua is so picturesque, it's tempting to spend an entire visit lounging on the sand, but the island is well worth exploring.
In the capital and port city of St. John's you'll find historic ruins, colonial artefacts, museums, shops and restaurants. As the home of the region's biggest regatta - Horatio Nelson stationed here in 1784 - it's no surprise that the waters around Antigua provide a winter home to some impressive mega yachts. Granted World Heritage status by UNESCO in 2016, Nelson's Dockland, as it is known today, is exceptionally atmospheric.
If you're keen to get out on a boat, tours on offer range from relaxing excursions featuring plenty of rum punch, to more serious sailing and fishing opportunities.
There are also a host of water sports available, including kite surfing, snorkelling and diving. Cades Reef, a partially exposed coral reef off the south-western corner of the island, and the north-east, where there are several small islands, are especially good areas.
On land, let the island vibe take over; listen to steel bands, sip cocktails, and relax in the luxurious surrounds of one of the many boutique resorts complete with sea views and palm-fringed villas.
Read more...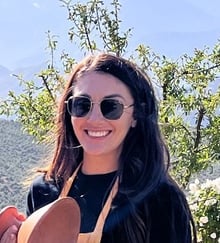 our destination expert
or
Capital:

Saint John's

When to go:

November through April

Currency:

Eastern Caribbean dollar (EC)

Language:

English

Time Zone:

GMT-4

21 Jul 2023 to 20 Dec 2023
Knowledge
Expertly Crafted
Value
Peace of Mind