Luxury Vacations in Oman
Oman
If you're looking to experience true Arabia, few countries are in the same league as Oman. A land of untouched beauty and pristine wilderness, Oman has a wealth of experiences available. There is great romance in the deserts, reminiscent of desert forts, camel treks, and Bedouin tribes. There are powdery beaches, luxury resorts and great sailing. Huge mountain ranges cover the country, while the north is home to spectacular fjords (khors).
Musandam is the land of khors: the peninsula that juts out into the Strait of Hormuz where the Hajar Mountains tumble into the turquoise sea. For many, it's the most sublime natural sight in the Gulf, particularly from the deck of a boat while whale watching.
The ancient port capital, Muscat, is home to many luxury hotels lining its beaches. Further down the coast lies Sur, with its untouched sands and old forts, as well as the protected turtle nesting site of Ral Al Jinz. Inland are the rolling dunes of the Wahiba Sands, one of Oman's most picturesque desert scapes, where you can camp out under the stars.
Making up the raw beauty of the Empty Quarter are sand dunes hundreds of meters high, deep blue pools, vast red mountains, and rock formations. From the sacred city of Nizwa, you can visit Nizwa Fort and the UNESCO-certified Bahla.
The southern region of Dhofar is lush and subtropical. The jewel in the coast's crown is Salalah, a vibrant city spiced up with East African influence. Adventure enthusiasts will appreciate hiking in the Dhofar Mountains.
Read more...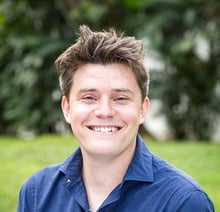 our destination expert
or
Capital:

Muscat

When to go:

October to May

Currency:

Omani Rial (OMR)

Language:

Arabic

Time Zone:

GMT+4
Knowledge
Expertly Crafted
Value
Peace of Mind