Nizwa & The Empty Quarter
Nizwa & the Empty Quarter
The Empty Quarter is vast ocean of sand that covers most of the Arabian Peninsula. Rub' Al Khali in Arabic, it encompasses some 650,000km², including parts of Saudi Arabia, Oman, the United Arab Emirates, and Yemen.
One of the world's most fabled wildernesses, it's a storybook desert that captures all the romance of Arabia. Most of it consists of rolling waves of dunes, some hundreds of metres high and sculptured by the shifting desert winds.
Yet there are also areas of gravel plains, saltmarshes and dangerous quicksand. Even oases too, like Wadi Beni Khalid in the far east, a deep blue pool surrounded by lush date palms. Rocks are everywhere: huge red and green mountains, rich in iron, copper and ore, and boulders strewn across the desert floor as if tossed by some mythical giant. The Empty Quarter is a real desert: barren but beautiful, harsh but still, and known locally by the evocative title of the "Abode of Silence".
But it's also a desert that you can experience in spectacular luxury. On luxury tour from Lightfoot Travel, we'll have you staying in traditional yet rather opulent Bedouin tented camps under the starry desert sky: complete with amenities likes air-con, en suites and Wi-Fi. Quite at odds with the inhospitably of the surrounding landscapes! You can also try out adventure activities like dune bashing, quad biking or Lawrence of Arabia-style camelback riding.
On the northern boundary of the desert lies Nizwa, an essential stop on any luxury tour. Ringed by impervious mountains peaks and palm tree oases, this ancient and traditional city is the gateway to some of Oman's most revered forts. Especially, the famous Nizwa Fort and the Unesco World Heritage site of Bahla.
When booking a luxury tour of Nizwa and the Empty Quarter with Lightfoot Travel, our regional specialists will use their own experience and knowledge to design your tailor-made itinerary.
Read more...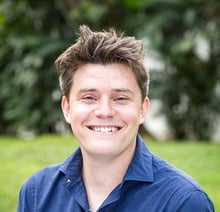 our destination expert
or
Knowledge
Expertly Crafted
Value
Peace of Mind