Musandam & Northern Oman
Musandam & Northern Oman
In travel, Musandam's reputation as the "Norway of Arabia" proceeds most visits here. You come expecting the spectacular and that's what you get: a dumbfounding natural drama that has played out in Northern Oman over countless millennia.
Separated from the rest of Oman by the United Arab Emirates, the Musandam Peninsula juts out into the Strait of Hormuz, its mountains tumbling into the sea. It was formed by the Arabian tectonic plate sliding beneath the Eurasian plate, ripping up the earth's crust until it resembled a desert impersonation of the Polar Regions.
The effect is arguably the most beautiful area of the Gulf, combining both mountains and seascapes. Colossal reddish Hajar Mountains topple in the turquoise waters, creating a maze of steep and immense fjords ("khors"), craggy cliffs and islands. Inland lie old whitewashed villages linked by winding mountains roads.
Undoubtedly, the best way to enjoy a luxury tour of Musandam is by boat, and many of the khors are only accessible from the water. Out on the water, you feel the remoteness of the peninsula even more, while the pristine waters host leaping dolphins, sharks and migratory whales.
The town of Khasab is the best base for a luxury tour. It sits at the top of the peninsula, reached only by a wonderful coastal highway. It's embarkation for boat tours to the 16km-long Khor Ash-Sham, the longest and most spectacular of all the khors, as well as diving and snorkelling trips. From Khasab, you can visit Jebel Harim, the highest peak in Musandam, famous for its upland wilderness and ancient rock art.
When booking a luxury tour of Musandam and Northern Oman with Lightfoot Travel, you'll receive expert advice from our Middle East specialists. We'll use our own knowledge of Musandam and a personalised service to create the perfect tailor-made itinerary.
Read more...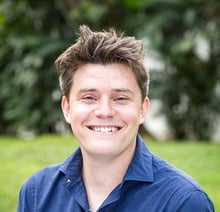 our destination expert
or
Knowledge
Expertly Crafted
Value
Peace of Mind