Galapagos Islands, Ecuador
Galapagos Islands
The Galapagos Islands lay adrift in the Pacific 1000km off the coast of Ecuador. There is hardly a human footprint in this remote paradise and few places on Earth come close to its near-mythical biodiversity.
The miles of wild landscapes and ocean are inhabited by rare and curious species, from the planet's largest tortoises to the only wild penguins north of the equator. Cruising around its spotless shores will bring out the explorer in anyone.
150 years ago, Charles Darwin laid the groundwork of modern evolutionary biology by publishing On the Origin of Species, his research on natural selection. It's no wonder that today, the subject of that research feels a little mythical.
The best way to experience the Galapagos on a luxury tour is a week-long cruise or island hopping from the main island of Santa Cruz. Explore the azure sea, white sand and black volcanic lava of Garrapatero Beach to watch sea lions lolling like spaniels in the surf and marine iguanas darting across the solid lava rock. Pink flamingos populate hidden lagoons in flurries of colour, and the revered Blue Footed Booby stands out from the emerald landscapes with its trademark sea-blue feet.
Guided catamaran tours are an intimate way to experience the Galapagos up close. Go snorkelling in the glassy turquoise waters off the coast of the islands and watch majestic green sea turtles float lazily by. Santa Cruz is also home to the Charles Darwin Research Station, which breeds the largest living species of tortoise.
The incredible biodiversity of the Galapagos are without equal. Our knowledgeable Lightfoot team are on hand to design a tailor-made experience around you.
Read more...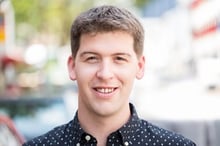 our destination expert
or
Knowledge
Expertly Crafted
Value
Peace of Mind