South America
South America
Ranging from the uncharted Amazon jungle to the ice-capped Andean peaks, from the fjords of Patagonia to the bone-dry Atacama Desert, South America is a geographically diverse and spectacular region. A dream holiday destination for many, our specialists at Lightfoot Travel have trekked, scaled, cruised and danced their way around the region to create the most enlightening and enjoyable itineraries.
Be mesmerised by Peru's wonders of both the physical and the ancient, in the form of Andean glacial peaks and Amazonian jungle for the former, and the complex and sacred ruins of pre-Columbian civilisations for the latter. No trip to Peru is complete without a visit to the greatest Incan citadel of all, Machu Picchu.
Take in the abundance of culture among the bustling plazas and wine bars of Buenos Aires or lose yourself in the carefree beachside lifestyle of Brazil. We dare you to shake off all inhibitions while practicing the Samba with the locals in Rio de Janeiro. Go deep into the heart of the Amazon by traversing its rivers and tributaries by boat, then wonder at the natural phenomenon that is the Bolivian salt flats, an other worldly dreamscape in the Andes, 3,600m above sea level.
Follow the footsteps of Charles Darwin and take a cruise through the Galapagos Islands to see first hand the kaleidoscopic biodiversity of this remote paradise. Head further down south to Antarctica where the icy white expanse of wilderness is the perfect backdrop to Emperor penguins and humpback whales sightings.
Read more...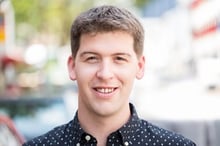 our destination expert
or
Knowledge
Expertly Crafted
Value
Peace of Mind