Luxury Holidays to Mauritius
Mauritius
Overview
Mauritius, often lovingly called "God's Own Island in the Sun," lives up to its divine reputation as a captivating island nation nestled in the heart of the Indian Ocean. This enchanting destination beckons travellers with its unparalleled natural beauty and breadth of experiences waiting to be enjoyed.
When you take a holiday to Mauritius, you'll find yourself strolling along pearl-white beaches with the sapphire-blue waters of the Indian Ocean lapping at your feet. Beneath the surface, a vibrant coral reef awaits teeming with a kaleidoscope of marine life making it a paradise for snorkelers and divers. For those seeking the epitome of indulgence, Mauritius boasts world-class restaurants and spas. Whatever your Mauritian dream, Lightfoot Travel will create a luxury holiday that's tailored entirely to your preferences and is as diverse and fascinating as the island itself.
Tour ideas
With Lightfoot Travel you can experience the best of both worlds on your Mauritius holiday. Our Botswana & Mauritius Adventure dual-destination tour starts with pure relaxation on Mauritius' pristine beaches where you can snorkel and water ski in turquoise waters. Then, venture to Botswana's renowned Okavango Delta for extraordinary wildlife encounters.
Cruise the waterways to spot diverse birdlife and elephants. Take guided nature walks through the delta's lush islands, led by experienced guides. This adventure seamlessly blends beachfront serenity with thrilling wildlife safaris, offering unforgettable memories at each turn.
Things to do
Mauritius' coastline plays host to some of the most exclusive resorts in the world, where impeccable service, supreme comfort, designer rooms and exquisite views come as standard. Here, you can laze around swimming pools, enjoy relaxation and pampering, and dine in gourmet restaurants where the cuisine is infused with flavours from the island's diverse cultural influences.
From young families to honeymooners to multi-gen groups, there are plenty of fun beach activities to keep everyone occupied. For the romantically inclined, botanical gardens dot the island, where exotic flora flourishes. These gardens offer a serene escape from the bustling coastal areas, allowing you to connect with nature.
For active holidaymakers of all kinds, Mauritius offers an array of exciting options. You can partake in water sports including paddleboarding, kitesurfing and boat trips to unspoilt lagoons and islands. If you prefer to stay dry, challenge yourself to a round of golf on one of the island's championship golf courses.
Places to visit
Venture into the island's interior to reveal the enchanting Trou aux Cerfs, a dormant volcano shrouded in lush rainforests and cascading waterfalls carving their way through deep ravines. You will also find Black River Gorges National Park, with its rugged peaks and verdant landscapes, inviting you to embark on exhilarating hikes and explore Hindu temples and historic colonial mansions.
While you're exploring inland, you can take an aromatic journey along the tea route, and keep your eyes peeled for some of the rare species found here, from giant tortoises to pink pigeons and the Mauritian kestrel.
Le Morne, a small island off the coast, is a captivating addition to Mauritius' allure. This UNESCO World Heritage site coaxes you in with its historical significance and stunning views.
Read more...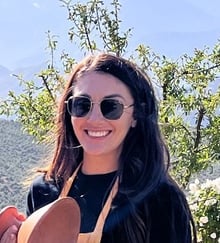 our destination expert
or
Capital:

Port Louis

When to go:

May - December

Currency:

Mauritian rupee

Language:

English, French

Time Zone:

GMT+4
Knowledge
Expertly Crafted
Value
Peace of Mind