North America Luxury Holidays
North America
North America offers up an incredible range of luxury holiday options. Famously outdoorsy, out in the wilds you'll find forests, sparkling lakes and rivers, rugged mountainous landscapes and sweeping deserts. Elsewhere, the cities buzz with sensory delights, from art and culture to music and cuisine (served in the largest portions you'll ever see!). Lightfoot Travel's designers have travelled extensively across this land of plenty to discover the most extraordinary experiences just waiting to be uncovered.
Canada, with its glacier-covered mountains, pristine lakes, rolling prairies, and incredible National Parks, is rife with activities for outdoor enthusiasts. Hike or ski into glacial mountains, or hit the slopes of Whistler, one of the world's best skiing destinations.
On the east coast of America, you'll find history-rich cities like Washington and Philadelphia which both boast historical attractions, iconic monuments, charming neighbourhoods and booming food scenes. In the city that never sleeps, New York, visit world-class museums and galleries with trailblazing art, take in a Broadway show, shop for the latest fashion, and sample some of the best pizzas outside of Italy.
Over on the west side, explore California state's colossal redwood forests and Sierra Nevada mountains, harsh deserts like Mojave and Death Valley, Napa Valley, vineyards and lush organic farmlands, spectacular national parks like Yosemite and 840 miles of golden Pacific coastline.
Travelling with the kids in tow? Head to Florida, where - with its plethora of theme parks, sizzling waterfront bar scene and arty neighbourhoods with a distinct Cuban influence - there is fun for everybody.
In Mexico, eat your fill of tacos, quesadillas, and tamales in the capital city before venturing to the Yucatan Peninsula, a paradise with jungle-covered Mayan temples, bio reserves sheltering endemic wildlife, and a long coastline of ivory-white sand with a selection of Mexico's finest luxury resorts.
Read more...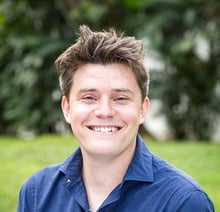 our destination expert
or
Knowledge
Expertly Crafted
Value
Peace of Mind