Luxury China Holidays
China
From the ancient history of the Great Wall to the metropolis buzz of Beijing and Shanghai, China provides staggering cultural diversity. From hot air ballooning over the limestone peaks of Yangshuo, panda safaris in remote wildlife reserves, ice festivals in Harbin, to regional food tours in Sichuan.
Capital city, Beijing has been the heart of the country's politics and culture for the past 700 years. Explore opulent palaces, temples and tombs, ride a rickshaw through historic hutongs or sip cocktails at an exclusive bar with views over the Forbidden City. Walk a section of the magnificent Great Wall with Lightfoot Travel and we'll make sure that you share the path with only a handful of people.
Shanghai is China's vibrant financial hub and home to refined fine dining, stunning gardens, elegant bars and boutique shops. Enjoy time at The Bund, Shanghai's famous waterfront, stretching along the west side of the Huangpu River.
Yunnan Province in Southwest China borders Myanmar, Laos and Vietnam. The province is full of charming towns such as Dali, Lijiang and the majestic Shangri La. Further afield, breathtaking natural beauty can be found in the soaring snow-capped mountain ranges of the famed Tiger Leaping Gorge. A trek will reveal the true beauty of China, with emerald terraced farmlands, deep gorges and rare wildlife and plant species.
Our luxury trips to China also include visits to Yangshuo, Xi'an and Chengdu. These regions are additional must-sees and provide a nice contrast to the major cities.
Read more...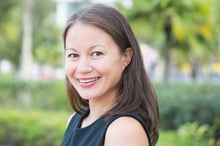 our destination expert
or
Knowledge
Expertly Crafted
Value
Peace of Mind