The Iguazu Falls
Iguazu Falls
The Iguazu Falls are one of South America's undoubted highlights and whilst it is deservedly a busy destination it is often the highlight of many of our clients' trips to the region. An awe-inspiring sight as 450,000 cubic metres of water per second thunder over the 275 separate falls and cataracts, stretching some five kilometres across Brazilian and Argentine territory.
It is important to experience both the Brazilian and Argentine sides of the Iguazu Falls for contrasting views, plus why not take a speed boat ride to see them from below, you will get very wet but it is worth it! The Brazilian side offers a panoramic vista from walkways out across the water, also renowned as a superb spot for a photo opportunity thanks to the misty spray coming off the falls and the plentiful rainbows as a result.
The Argentine side of the falls is made up of extensive walkways, zig-zagging across the river and through the jungle allowing for independent exploration. Experience the thunderous flow of water into Devil's Throat Gorge from the precariously-positioned viewing platform above.
The region is home to diverse flora and fauna which includes many bird species, reptiles and mammals such as coatimundi, capybara and monkeys. It is worth visiting the Secret Garden in Puerto Iguazu, to see many beautiful hummingbirds who come here to feed throughout the day.
We can arrange stays within the National Park at the Belmond Hotel das Cataratas in Brazil or the Sheraton in Argentina allowing easy access to the falls. For a jungle experience stay at the excellent Posada Puerto Bemberg, set on the banks of the Parana River, in Argentina, which can be a standalone stay or combined with one of the hotels close to the falls.
When booking a luxury South America vacation with Lightfoot Travel, you'll benefit from our expert team's insider tips and advice on how to best discover the incredibly beautiful Iguazu region.
Read more...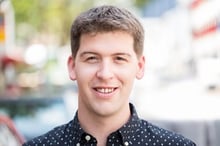 our destination expert
or
Knowledge
Expertly Crafted
Value
Peace of Mind