São Paulo, Brazil
São Paulo
An estimated 20 million people live in and around São Paulo in Brazil, making it the third-largest metropolis on earth, and in a country already bursting with energy and life, Sampa (as the city is lovingly known) is a beating heart of urban thrills and excitement.
The city is the financial centre of Brazil and the seat of most of the wealth in the country. With the biggest and best-educated middle class, São Paulo has become a hub of arts, culture, and cosmopolitan chic. If it's art you're after, visit one of the city's avant-garde cinemas or experimental theatres. If fashion is your game, you'll find high-end clothes, shoes, and accessories in spades. If you're a gourmet connoisseur, delight your taste buds in the cafés, bistros, and restaurants that make up this renowned food haven. And if it's nightlife you love, Sampa's bars and clubs are among the best in the world.
Cultures converge in this metropolis where hundreds of distinct ethnic groups blend to create a unique atmosphere where everyone is welcome. Italians, Japanese, Lebanese, German, Chinese, Armenian, Greek, Korean, Polish, Haitian, Bolivian, Peruvian, Hungarian – name a people and you'll find them in São Paulo. Not just their faces and languages, but international foods, music, and culture as well. This multi-cultural attitude is a hallmark of a world-class city, placing São Paulo firmly on the map as an international tour de force. For travellers who love big cities and prefer nights on the town to days in the sand, São Paulo is the place to be.
Read more...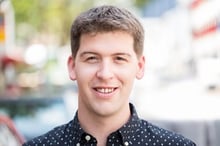 our destination expert
or
Knowledge
Expertly Crafted
Value
Peace of Mind