Turkish Riviera
Turkish Riviera
The Riviera (also known as the Turquoise Coast) forms part of Turkey's sunkissed Mediterranean south coast. It's home to many well-known travel destinations, the most prominent of these being the Bodrum peninsula, fashionable Izmir, and the ancient city of Ephesus.
Bodrum has long been favoured for a little Mediterranean R&R. It has earned itself a reputation as 'Turkey's Côte d'Azur' and renowned luxury hotels, A-list restaurants and pretty yachting marinas complement its idyllic beaches and considerable natural beauty. Bodrum is special in that it has retained much of its traditional charm while still enjoying a cosmopolitan vibe. Or to put it another way, old whitewashed buildings live alongside hip boutiques and cocktail bars.
Farther north, Izmir sits on the Aegean Sea in an impressive coastal setting. Like Bodrum, this fashionable city enjoys a sophisticated feel with a distinct café culture, boutique hotels and shops and an excellent restaurant scene based around abundant fresh seafood.
It's been a popular destination in Turkey since Alexander the Great passed through, although these days it's mainly cruise ships that stop here. Lush olive groves surround the city, producing famous olive oil, while there are many gorgeous beaches in the region. Izmir is rich in culture and home to several outstanding museums and historic landmarks like Kadifekale Castle.
Saving the best until last, ancient Ephesus is home to the largest number of Roman ruins outside Pompeii and a Unesco World Heritage site of considerable fame. Among the most exceptional attractions are the 25,000-capacity amphitheatre and the Archaic era, once considered one of the seven wonders of the ancient world.
Contact Lightfoot Travel's passionate experts to best discover the secret beauty of the Turkish Riviera and the cities that give it such charisma.
Read more...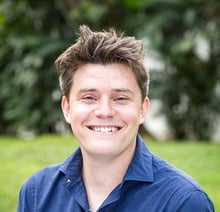 our destination expert
or
Knowledge
Expertly Crafted
Value
Peace of Mind