Cappadocia
Cappadocia
Escape to this surreal destination in central Turkey and prepare to be moved by Mother Nature's inventiveness. Cappadocia is a Unesco World Heritage-listed mountain landscape linked by mazy networks of ancient underground dwellings and home to celebrated examples of Byzantine art.
The region of Cappadocia is expansive and so it is recommended not to rush through with a strict agenda. Stretching from Ankara to Adana in the south, the lunar landscapes are so unusual that George Lucas planned to film parts of the Star Wars series there. And indeed the fascinating caves, protruding phallic chimneys, and rock-cut temples appear to be something out of a science fiction film.
The triangular area comprised of the cities of Ürgüp, Avanos, and Nevsehir is where you will see the most striking rock formations, which are a result of thousands of years of rain and wind. From these indents into the earth, early inhabitants built churches using preexisting holes and canyons as the foundation. The underground cities of Kaymakli and Derinkuyu raise some fascinating questions about how the ancient settlers lived in the harsh elements.
For tourists with time on their hands, Cappadocia is the ideal place to unwind, particularly in the natural thermal baths. The local dishes are as scrumptious as anything you'll find in Turkey and the region is famous for its wine production so keep your eyes peeled for Sarap Evi (wine house). There are a host of activities such as hiking in the Rose Valley, perusing the markets and catching a whirling dervishes show.
If a hot air balloon ride at sunset over the volcanic terrain is temptation enough to make your way to Cappadocia, contact the experienced consultants at Lightfoot Travel for an unforgettable tailor-made luxury tour.
Read more...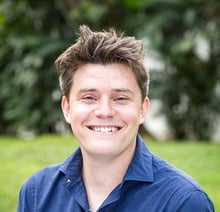 our destination expert
or
Knowledge
Expertly Crafted
Value
Peace of Mind