Chilean Patagonia
Chilean Patagonia
Chile's Patagonia sits at the bottom of the world: the farthest south that you can go without needing an Antarctic icebreaker. Few places have captured the imagination of explorers as this breathtaking and windswept landscape, shared between Chile and Argentina.
The sinking of the Andes into the southern seas creates a spectacular theatre for nature. Huge glaciers overhang the ocean in a position they've held since the Ice Age. From the deck of a cruise ship, you'll see beautifully sculptured fjords shift between green and blue in the sunshine. Jagged white peaks look over a still wintery land, while icebergs and islands jostle for space off the coast. It feels remote in Patagonia like you're standing at the edge of the world, which of course you are in a way.
But it's wrong to portray Patagonia as a frozen wilderness. There are vast areas of temperate rainforest, nature reserves and national parks, perfect for outdoor adventure. There are shimmering lakes and thundering rivers, and natural quirks like the hot pools of Puyuhuapi in the mountain foothills.
Further south lies Tierra del Fuego, the "Land of Fire", a stunning archipelago definitely worth including in your tailor-made itinerary. In between Patagonia and Tierra del Fuego runs the Strait of Magellan, a famous whale-watching spot.
Patagonia is a paradise for outdoor activities like climbing, hiking, rafting, kayaking and glacier walks. The beautiful Torres del Paine National Park – a UNESCO World Biosphere Reserve – is particularly renowned for its world-class trekking. The park is home to many rare birds including the Andean condor, flamingos and the large, flightless rhea.
When booking a luxury vacation to Patagonia, Chile, with Lightfoot Travel, our experts will use their experience to design your perfect tailor-made tour.
Read more...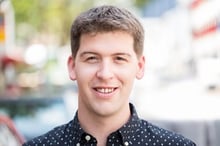 our destination expert
or
27 Sep 2023 to 30 Nov 2023

16 Dec 2022 to 31 Dec 2024
Knowledge
Expertly Crafted
Value
Peace of Mind