Atacama Desert, Chile
Atacama Desert
If you're planning a luxury tour of the Atacama Desert in Chile, it's likely you already know it's the driest place on Earth. On average it receives less than 1mm of rain per year; some areas haven't seen rain in centuries, while in other parts rainfall has simply never been recorded.
The Atacama Desert covers an area of 5,400 square miles in northern Chile, around 8,000 feet above sea level. It's so dry that NASA uses it to stand in for Mars during research programmes. However, the super-arid terrain and arroyos only tells one side of its extreme beauty; in fact it's the breadth of spectacular landscapes that's so remarkable.
Atacama incorporates some of the world's largest saltpans, strange rock formations, red river canyons and cyan lagoons; there are thermal springs, boiling geysers and pink-hued volcanoes capped in snow.
When booking a tour of Atacama, our experienced Chile specialists can book the best luxury accommodation for your requirements. We use a concierge-style service to design your bespoke itinerary, so you won't have to compromise on anything.
There's the Salar de Atacama, a dreamlike landscape of salt crystals, stretching for 60 miles and home to the Chaxa Lagoon, a watering hole for countless Andean flamingos. There are the curative thermal hot springs of Puritama and the steaming geysers of El Tatio. And perhaps the most famous of all: the lunar-like Valley of the Moon, a breathtaking realm of fragmented salt mountains, otherworldly rock formations and bone-dry lakes.
Said to be the oldest desert in the world, there's a wealth of history awaiting discovery on a tour of the Atacama. From 9,000 year-old Chinchirro mummies perfectly preserved in the parched air of the desert to the remnants of the great Inca civilisations. Predating even the Incas is Fort Quitor built by the indigenous Atacameño people. The highlight for many is the charming town of San Pedro, a colonial oasis in the heart of this barren land.
The landscapes of the Atacama provide a rugged setting for adventure sports too, from sandboarding on the desert contours to climbing and trekking the volcanoes. You can explore by 4×4 or horseback, while its altitude and total absence of light pollution make it a magical stargazing spot, among the world's best.
With a luxury tour of the Atacama Desert from Lightfoot Travel, you will receive impartial advice from our experts, who are well-travelled in the region. We'll create your perfect bespoke itinerary for Atacama. You can also combine visits to Patagonia or the Lake District as part of your tailor made tour.
Read more...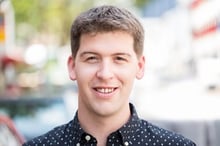 our destination expert
or
Knowledge
Expertly Crafted
Value
Peace of Mind