Luxury Holidays in Antarctica
Antarctica
Antarctica is a land of extraordinary landscapes. Its snow-capped mountains serve as a backdrop to mile-long icebergs, glittering ice shelves and ancient glaciers, and its sweeping natural harbours of frozen blue ocean come juxtaposed against the whiteness beyond. Embark on a customised luxury holiday to the Polar Regions with Lightfoot Travel for an unforgettable holiday.
Experience the humbling sight of soaring ice caps, creeping glaciers and a white expanse of wilderness, home to the most fascinating survivors on earth. You can get up close to huge colonies of curious Emperor penguins, spot fur seals rolling on the white-blue ice shores and look out for the penguin-like colourings of the blue-eyed shags.
Whale watching in Antarctica is an essential experience. The freezing waters of the Southern Ocean are surprisingly rich in nutrients, making them a comfortable habitat for tale-thumping humpbacks, gargantuan blue whales and orcas. January to March is their mating season and the best time to see them in large numbers.
When you need warming up, the Shetland Islands are an interesting insight into the other end of Antarctica's climate spectrum. Among them is Deception Island, formed by a volcanic eruption and full of hot pools and geothermal lagoons.
Lightfoot Travel's expert team will use their knowledge to design your adventure tour in Antarctica, allowing you to experience what it's like to reach the end of the Earth in luxury. Each month offers unique experiences whether it is changing landscapes, penguin breeding season and increased whale sightings.
Read more...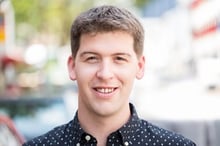 our destination expert
or
Capital:

Ushuaia

When to go:

November through March

Currency:

United States Dollar (USD)

Language:

English

Time Zone:

GMT+13
Knowledge
Expertly Crafted
Value
Peace of Mind