Madagascar Luxury Holidays
Madagascar
Overview
As the fourth largest island in the world, Madagascar basks in the tropical sunshine of the Indian Ocean, 278 miles off the south coast of Africa. Often referred to as the "eighth continent", Madagascar's biodiversity is unique, and one of the island's main attractions.
Tour ideas
Whether you want to explore the wildlife, adventure through the wondrous landscapes, or delve into the island's culture, we provide Madagascar tours to suit every preference.
Follow an experienced guide into forests of every description, past fertile hills, palm-fringed beaches, sandstone canyons, and more. Alternatively, tour the 5,000 km of coastline, alternating wildlife with water activities.
Things to do
For those who love adventure, we highly recommend the Red Island for safaris, national parks, and off-the-beaten-track regions. Learn about the lemur, Madagascar's signature animal, and other wonderful creatures.
The sea is idyllic for diving and surfing and is brimming with marine life. Inland, you'll find a haven for hiking, mountain biking, kitesurfing and rock climbing.
Away from the action, a smorgasbord of Malagasy cultures will introduce you to a world of distinct traditions and local life. From ancient customs to delicious food, there's plenty to learn about.
Places to visit
Head to the luxury lodges of Mandrare River Camp, surrounded by spiny forests, distinctively shaped baobabs, fanning ravinala palms, and hundreds of orchids. Or, go further North, to the Masoala Forest Lodge, for an authentic experience of the national park.
Stop by the amazing formations at Tsingy de Bemaraha, the Avenue of Baobabs at Morondava, and the beaches at Manafiafy for some downtime.
Start your journey and enquire about a luxury holiday to Madagascar, today.
Read more...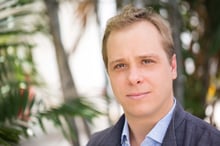 our destination expert
or
Capital:

Antananarivo

When to go:

May - November

Currency:

Malagasy ariary

Language:

Malagasy, French

Time Zone:

GMT+3
Knowledge
Expertly Crafted
Value
Peace of Mind