The best experiences in Central America
Central America
Encompassing seven different countries, Central America is a vast and varying playground full of treasures making it difficult to know where to start. Offering crumbling colonial towns; excellent eco-tourism; mysterious Mayan ruins; and endless white-sand beaches there's plenty to explore by day, and even more to enjoy at night (with a backdrop of live music and an empanada on the side).
Our Travel designers have scoured this vibrant region for exceptional experiences and can create tailor-made tours that encompass the finest properties and most unforgettable moments.
From classic cars to salsa bars to cooked syrupy buñuelos (doughnuts), charismatic Cuba is more popular than ever. Capital city Havana is like no other – part Caribbean, part South American, with a Spanish colonial feel and cheeky undercurrent. Wander its cobbled streets while admiring the faded architecture and revolutionary murals. Escape city life and head to The Cayos, where nature trails cut across jungle and beach and offer superb wildlife spotting.
Visit lesser-known destinations like Belize, home to the largest barrier reef in the northern hemisphere and spectacular diving opportunities, and Guatemala, where you can explore Mayan ruins and rich rainforests.

Read more...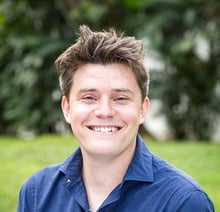 our destination expert
or
Knowledge
Expertly Crafted
Value
Peace of Mind