Our favourite luxury experiences in Uzbekistan
Uzbekistan
Locked in the heart of Central Asia, Uzbekistan is one of the region's most alluring destinations. From the legendary Silk Road cities of Bukhara, Samarkand and Khiva to the cosmopolitan capital of Tashkent, a luxury holiday to Uzbekistan with Lightfoot Travel offers extraordinary architecture, rich culture and fascinating history.
Most trips to Uzbekistan begin and end in Tashkent. Destroyed by an earthquake in 1966 while under Soviet occupation, the modern city is a beguiling mix of sleepy Uzbek towns and leafy Soviet suburbs, where 12th-century mosques rub shoulders with blocky Brutalist architecture and a glitzy modern metro.
But it's the exotic Silk Road trading stops, painstakingly restored to their former glories, that enchant guests. Majestic royal palaces, opulent domed mosques and soaring minarets, all decorated with dazzling Islamic tile work, offer a glimpse into the economic wealth amassed here. Unspoilt Bukhara is Central Asia's holiest city, Samarkand houses some of the country's most breathtaking architecture, and the former slave town of Khiva is today a living museum, all protected by UNESCO.
Away from the cities, Uzbekistan is a playground for the adventurous. Its dramatic landscapes range from the stark Kyzylkum Desert to fertile valleys and rugged mountains. A trip off the beaten track will reward you with ruined Persian fortresses and spectacular mountaintop villages.
While Uzbekistan is becoming increasingly popular, it's never overcrowded and is renowned for being a welcoming destination. With strong artisan crafts of needlework, handmade ceramics and silk cloth, its bustling bazaars offer some wonderful souvenirs.
Read more...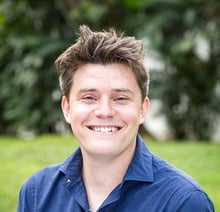 our destination expert
or
Capital:

Tashkent

When to go:

April - May, September - November

Currency:

Uzbekistani soʻm

Language:

Uzbek

Time Zone:

GMT+5
Knowledge
Expertly Crafted
Value
Peace of Mind