Luxury Holidays to Cuba
Cuba
A luxury holiday to Cuba is an assault on the senses and a truly extraordinary travel experience. Vintage cars zip past colourful old colonial buildings. Afro-Cuban rhythms pulse from the bars. Caribbean flavours dance in your mouth. Your toes sink into white-sand beaches, and the surrounding waters are teeming with coral reefs.
Cuba's turbulent past shines from its architecture, culture and people. Its cities have barely changed in centuries, their colonial-style villas and grand squares giving hints of their affluent past. Nowhere is this more obvious than in the enchanting city of Havana, where murals adorn soviet-style tower blocks next to the faded grandeur of colonial palaces. Havana pulses with life and creativity. Its art scene is flourishing, cool bars and restaurants are springing up, and its music and nightlife are legendary.
The Caribbean coastline is idyllic. Cuba's most exclusive resorts are centred on the Cayos, a cluster of islands off the north coast. Here, you can laze on the beaches, try numerous watersports, dive amongst tropical fish, be pampered in luxurious spas, and enjoy fine dining. The lush terrain is a haven for wildlife, with rare bird species attracting nature lovers.
Inland, the rural region of Vinales is a UNESCO World Cultural Landscape. The rolling valleys are home to some of the world's finest tobacco plantations, and offer opportunities for hiking, biking and horse riding. Whether you want to plunge into Cuba's past, delve into its culture, be pampered in Caribbean luxury, or experience its wildlife, Cuban holidays are unforgettable.
Read more...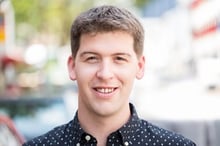 our destination expert
or
Capital:

Havana

When to go:

December through May

Currency:

Cuban peso CUP)

Language:

Spanish

Time Zone:

GMT-5
Knowledge
Expertly Crafted
Value
Peace of Mind