Our favourite luxury holiday experiences in Australasia
Australasia
Part of Oceania, Australasia is a pristine, tropical region scattered across the Pacific Ocean. From the rugged Outback, rolling vineyards and azure waters of the Great Barrier Reef in Australia, to the dramatic mountainscapes and bubbling geothermal wonderlands of New Zealand; and not forgetting the archipelago of 300 idyllic islands that make up exotic Fiji, Australasia has it all.
For the perfect introduction to Australia, start your trip with some mystical stories of Aboriginal Dreamtime before embarking on a journey through the wild Outback, discovering the cuisine, catching some surf and getting acquainted with the unique wildlife. Combine nature with new modern luxury with stays in Sydney and Melbourne, where you'll be treated to world-class wining, dining and accommodation.
With her mix of soul-stirring scenery, thrilling adventure activities, and beautiful lodges and hotels, New Zealand is unlike any other travel destination. Those looking for a challenge can try heli-skiing across Queenstown's snowy mountains, hiking up volcanoes, or white water rafting on glacier-carved fjords. New Zealand's islands are also home to spectacular golf courses, beautiful vineyards, and unique Maori culture.
For off-the-beaten-track experiences, head into the rainforests of Papua New Guinea and learn about their fascinating tribal cultures, or go island hopping around the archipelago of Fiji to catch sight of their multi-coloured coral reefs.

Read more...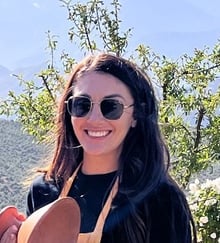 our destination expert
or
Knowledge
Expertly Crafted
Value
Peace of Mind