Luxury United States Holidays
United States of America
Huge and hugely varied, visitors to the United States have a lot of options to consider. It covers 3.79 million square miles, 50 states and 16 territories, 8 time zones and landscapes that range from Alaskan tundra to arid Arizona deserts to subtropical beaches in Florida. It's probably the most multicultural nation on Earth, definitely the most diverse and from Manhattan's Broadway to California's highways, it offers a breadth of experiences unparalleled in the Western world. And whichever side of this young republic you see, make no mistake the USA will win you over.
Like so much in this huge and diverse country, America doesn't do cities by half measures. From the movie-star good looks of LA to ceaseless rush of culture, art and cuisine in New York City, each enjoys its own very distinct flavour. Down in the south, the famous Floridian sunshine saturates Miami year-round, complementing its Latin American vibes.
The American reputation for glitz, glamour and entertainment does tend to prove itself to tourists attracted to the bright lights. Las Vegas may be the brightest of them all, and the streets of Hollywood reveal film industry relics on every corner. Family-orientated Orlando is the theme park capital of the planet, where the self-proclaimed 'happiest place on earth', Disney World, can be found with a dozen other theme park neighbours.
The natural wonders of America are extraordinary – and not just the famous tourist spots like Niagara Falls in the northeast and the Grand Canyon in the southwest. But also the arid deserts of Nevada, the bayous Louisiana or Everglades of Florida, the flat prairies of the Great Plains, the Mississippi, Wyoming's Yellowstone National Park, Caribbean beaches in Florida, Pacific beaches in California… It's no wonder that for many road trips represent the ultimate American travel experience.
Nowhere is the rugged outdoor American life better appreciated than in Colorado. Within the state's border lie spectacular Rocky Mountain peaks, verdant national parks and charming alpine towns offering some of the best skiing the country. Way out west in California, arid deserts give way to the lush Sierra Mountain range. Nestled among the peaks is the Unesco-listed Yosemite National Park, remarkably rich in bio diversity and the ideal setting for outdoor adventure, from rock climbing to horse riding and kayaking.
Our USA experts are extensively travelled and will use their own experience to offer impartial advice on what to include in your itinerary and where to stay. Enquire now!
Read more...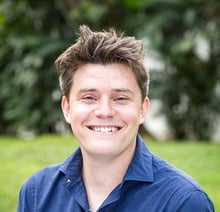 our destination expert
or
Capital:

Washington D.C

When to go:

All year

Currency:

Dollar (USD)

Language:

English

Time Zone:

GMT-6 to GMT-10 depending on region
Knowledge
Expertly Crafted
Value
Peace of Mind