Luxury Holidays in Alaska
Alaska
A diverse and epic landscape, Alaska is home to deep alpine forests, smouldering volcanoes, iconic wildlife and half of the world's glaciers. Through our partnership with Lindblad Expeditions, you'll discover this rugged, remote wilderness with a varied team of experienced guides and leading Alaska experts.
An experience aboard one of Lindblad Expeditions' ships takes you on a voyage where big ships cannot go. Get your cameras ready as Alaska is a special place for wildlife photographers. Experience whale watching at the Frederick Sound and Chatham Strait, and let the naturalists educate you on the habits of humpback killer whales and orcas as you sail.
Spend the day exploring Glacier Bay National Park. This UNESCO World Heritage Site is a treasure trove of landscape and seascape and is home to a multitude of wildlife. See mountain goats scaling steep mountains, bald eagles soaring overhead, and Steller sea lions, orcas and salmon gliding through the water.
For adventurists, we recommend kayaking through Ketchikan's valley-lined fjord, exploring the crags and crevasses of the Muir glaciers, and hiking the 33-mile Chilkoot Trail of the Klondike Gold Rush National Historical Park. There are also opportunities for bike riding with snow-capped mountains as your backdrop.
More than just a nature wonderland, Alaska is an ancient land rich in culture and history. One of the heritage sites you can visit is the ancestral home of the Huna Tlingit in Glacier Bay, famous for the ancient totem poles at Skedans.
Read more...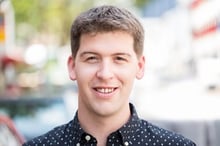 our destination expert
or
Knowledge
Expertly Crafted
Value
Peace of Mind