Luxury Mongolia Holidays
Mongolia
Occupying over one million square kilometres of land (roughly the size of Alaska), Mongolia is one of the last untamed wilderness frontiers. Tucked between China and Russia, it's a land of extremes, offering snow-capped mountains, verdant plateaus, silver flowing rivers, and remote, windswept desert.
Mongolia remains ripe with mystery and intrigue and has a unique mix of Russian, Chinese, and Tibetan influences. Witness nomadic horsemen ride across the desert plains, taking shelter in traditional 'gers' (Mongolian felt tents). Visit the annual Naadam festival - a warrior challenge including wrestling, horse racing and archery, designed to test courage and strength. Explore magnificent palaces that once housed the Living Buddha and ancient kings. Discover the legend of Genghis Khan, the famed conqueror and emperor of the Mongol empire.
Once isolated from the world, today Mongolia has opened its borders, welcoming travellers from around the world who are seeking wild landscapes, extraordinary history, and rugged adventure. Visitors are encouraged to experience Mongolia's nomadic culture first hand with an unforgettable homestay. Stay in a ger for the night, ride horses, assist farmers as they round up their herds, and join a local family to sample airag, the traditional fermented milk drink.
Visit the capital of Ulaanbaatar, the iconic sand dunes and stunning mountains of the Gobi Desert, or ancient monasteries in Tsetserleg. Whether you're trekking the desert sands by camel, plunging into an icy lake or seeing monks chanting their morning prayers, the experience of visiting Mongolia will leave an indelible mark, in a language older than time.
Read more...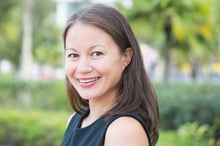 our destination expert
or
Capital:

Ulaanbaatar

When to go:

June - August

Currency:

Mongolian tögrög

Language:

Mongolian

Time Zone:

GMT+8
Knowledge
Expertly Crafted
Value
Peace of Mind