Luxury Holidays in Mozambique
Mozambique
Overview

Mozambique has become something of a boutique destination for those in the know. This gorgeous Southern African nation scopes 2,500 kilometers of preserved land, including immaculate beaches and stunning offshore islands. A Mozambique holiday presents an endless coastline, romantic hotels, luxurious boat trips, and some of the best seafood in Southeast Africa. Discover this destination in style with the ultimate customized itinerary from Lightfoot Travel.
Tour ideas
Choose our Best of Southern Africa tour for a truly mesmerising experience in Mozambique. Visit the Bazaruto Archipelago, a paradise of five islands just off the country's coast. Thanks to its blend of freshwater lakes, forests and open grasslands, you'll enjoy picturesque landscapes and versatile marine life including whales, dolphins, and the endangered dugong.
Spend a few days at the Sabi Sands Nature Reserve where you'll head out on exciting game drives to catch a glimpse of the 'Big Five'. Go birdwatching or take a guided bush walk to soak in the natural beauty that surrounds you. As the sun sets, unwind on your private viewing deck and watch animals at the nearby waterhole.
Things to do
The country's palm tree-lined beaches and sparkling waters are the perfect backdrop for a romantic break, with a whole underwater world just waiting to be explored. Trips to Mozambique provide ample opportunity for top-notch diving and snorkelling. While the region is famous for its beautiful dolphins, you'll also be able to spot manta rays and whale sharks.
If you prefer to watch marine life from the comfort of a boat, take a cultural journey through Mozambique's turquoise waters on a traditional dhow, or lounge around on the deck of a luxurious catamaran with a cocktail in hand.
Places to visit
On land, there's plenty to discover. Mozambique's capital city, Maputo, features Portuguese-style buildings, street-side cafes, restaurants, and museums to explore. You'll also find high-end hotels dotted around the city.
For the adventurous, the northern part of the country is more remote yet quickly becoming the place to go in Southern Africa for barefoot luxury. Find stunning coral reefs and spectacular marine life off the northern coast of the country at the Quirimbas, an archipelago of 32 tropical islands.
The mainland is nothing short of prosperous with plenty to offer. If you're interested in learning more about the local flora and fauna while witnessing some incredible wildlife, make sure to stop off at one of the most ecologically diverse regions in Africa, Gorongosa National Park. Experience a safari drive across the vast landscape or hike along the mountain trails.
Whether you fancy the adrenaline rush of an exciting adventure or a slow-paced, romantic honeymoon, our Lightfoot Travel designers are on hand with personalized advice to make your Mozambique holiday extra special.
Read more...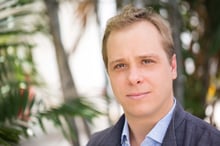 our destination expert
or
Capital:

Maputo

When to go:

May - November

Currency:

Mozambican metical

Language:

Portuguese

Time Zone:

GMT+2
Knowledge
Expertly Crafted
Value
Peace of Mind