Zimbabwe
Zimbabwe
Landlocked by South Africa, Mozambique, Zambia and Botswana, vibrant Zimbabwe is the wild heart of Africa. As home to one of the greatest natural wonders in the world, Zimbabwe is firmly on the map for tourists, but the country has far more to offer than just Victoria Falls. Almost overrun with wildlife, there are a number of national parks dedicated to preserving Mother Nature, while its cities show off the country's irresistible vibrancy. On a luxury holiday to Zimbabwe with Lightfoot Travel, we can customise an itinerary entirely to your needs.
As the most famous draw to Zimbabwe, Victoria Falls is a must-visit for travelers. Known as the greatest curtain of falling water in the world, the waterfall is a breathtaking sight that can be enjoyed by travellers on foot, on a luxurious sunset boat cruise, or on a helicopter tour.
But Zimbabwe's natural delights don't stop at the falls; here, nature and wildlife have been carefully looked after and, as such, the country boasts many scenic hotspots, such as the world's largest manmade lake, Kariba, which counts hippos and crocodiles among its residents. At the top of many travellers' must-visit lists is Hwange National Park, the largest national park in Zimbabwe which covers 14,500 km2 in size and is known for its large elephant herds. Gonarezhou National Park comprises some of the most rugged and beautiful landscapes in Southern Africa. Mana Pools National Park is a UNESCO World Heritage Site and home to huge populations of buffalo, hippos, crocodiles, elephants and a colourful array of birds. Also a UNESCO World Heritage Cultural Site, at Matobo National Park you can spot rhinos by day and enjoy a relaxing break in a luxurious lodge by night.
Although it may be tempting to ignore the country's cities, the vibrant capital city Harare, and the second-largest city Bulawayo, is well worth checking out for a taste of local culture, including museums, myriad dining options and beautiful hotels, some located in old colonial buildings.
Read more...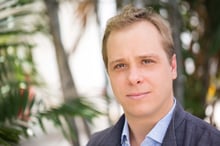 our destination expert
or
Capital:

Harare

When to go:

May - October

Currency:

Zimbabwe dollar

Language:

English, Shona, Ndebele

Time Zone:

GMT+2
01 Jul 2023 to 20 Jul 2024
Knowledge
Expertly Crafted
Value
Peace of Mind