Ecuador & The Galapagos
Ecuador & Galapagos
Ecuador's diverse natural landscapes range from dense and steamy Amazonian rainforests to volcanoes and Andean peaks, and untouched tropical beaches. It's a world leader in eco-tourism, a rugged playground for outdoor adventure, and a dream holiday destination for many. Let Lightfoot Travel's experienced Travel Designers design you a unique luxury holiday to Ecuador and the Galapagos.
Ecuador's central region, the sierra, is defined by the magnificent Andes. Lush green hills surge into the clouds to form snowy peaks, intermingled with more than thirty smouldering volcanoes. Cotopaxi, one of the largest in the region, draws thrill seekers to climb to its smoking basin rim or ride horses in the valleys.
To the east, the sierra slopes down through lowlands into the sultry domain of the Amazon rainforest. Ecuador's biodiversity includes twice as many bird species as the whole of Europe and countless species of wildlife and plants.
On the other side of the Andes is Ecuador's coast where there are long stretches of tropical beaches and mangrove swamps. Inland you'll find old banana, coffee and sugar plantations.
Alongside the wild landscape lie age-old colonial cities such as Ecuador's capital Quito and Cuenca. Both UNESCO World Heritage sites boast beautiful Renaissance-era architecture, cobblestone streets, balconied Spanish townhouses, and whitewashed churches and monasteries.
Ecuador is the gateway to the Galapagos, one of the planet's most incredible ecosystems with unique endemic wildlife. Here, there are untouched beaches populated by reclining sea lions, giant tortoises, and rare penguins ambling fearlessly around their preserved natural habitat.
Read more...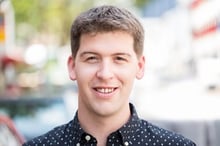 our destination expert
or
Capital:

Quito

When to go:

All year

Currency:

United States Dollar (USD)

Language:

Spanish

Time Zone:

GMT-5
Knowledge
Expertly Crafted
Value
Peace of Mind