Luxury Serengeti Holidays
Serengeti
Overview
Spanning across the Mara and Arusha Regions of Tanzania, the world-famous Serengeti is one of the largest conservations in Africa. Home to 'The Great Migration' of wildebeest and zebra, a Serengeti safari tour with Lightfoot Travel provides one of the greatest wildlife shows on earth.
Tour ideas
Discover the shifting sands of Ol Donyo, the waters of Mara River, endless plains, and countless safari tours that will bring you up close to the wildlife. Spot the Serengeti Hippo Pool and the monster crocodiles of Grumeti River.
One way to get a real feel for the vastness of the Serengeti National Park is on foot with a knowledgeable guide. Or, you could join the game drives for the best experience of the wildebeest migration, and to witness animals such as lions, leopards and cheetahs in action as they hunt.
For a more unique view, choose a hot air balloon safari, during which you can get a lay of the land while enjoying spectacular views of the savannah, and a breathtaking African sunrise.
Things to do
During a Serengeti safari, discover the thrill of game viewing as you drive past grasslands, marshes, woodlands and endless plains. Spot the herds of zebras and buffalo, alongside giraffes, elephants and rhinoceros.
Learn more about this incredible destination at the Serengeti's visitor centre, or take a nature walk for a spot of bird watching. Camp and explore with a guide, or enjoy a bush meal out in the open.
Places to visit
During your Serengeti holiday, take a small detour to Ngorongoro Crater, the biggest intact volcanic caldera on the planet. Back in the national park, make your way to Olduvai Gorge, where old remains changed our understanding of man's evolution.
Watch the animals in their element by visiting an anti-poaching observation point and learn about conservation in the area. Or venture into the Moru Kopjes for a chance to see black rhino and Maasai paintings at Gong Rock.
Contact us for a bespoke itinerary that will provide an unforgettable experience of this Tanzanian wildlife paradise, one that will ensure all your needs and preferences are met.
Read more...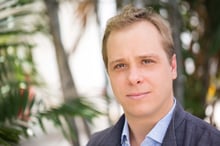 our destination expert
or
Knowledge
Expertly Crafted
Value
Peace of Mind