Colombia's Coffee Triangle
Colombia's Coffee Triangle
The Coffee Triangle in Colombia is a recent UNESCO World Heritage Site, and an absolutely stunning terrain of rolling green hills strewn with old colonial plantations. Made up of Pereira, Manizales and Armeni, it's the perfect blend of beautiful landscapes, off-the-beaten-track charm, colonial heritage and luxurious hacienda style places to stay that will ensure you find it difficult to leave.
Our Colombia specialists have highlighted the Hacienda Venecia near Manizales, which has been run by generations of families, and gives you a real insight into the art of coffee making. We've also enjoyed hiking through the bamboo forests of the Cocora Valleys and wandering through the towns to admire the beautiful architecture of Saliento and Filando.
Hotel Sazagua is situated in the heart of Colombia's coffee region and is definitely one of the most beautiful haciendas in the country. Other hotels handpicked from our Travel Designers are Hacienda San Jose and Bambusa.
Enquire with Lightfoot Travel's experienced South America experts to find out more about a tailor-made luxury vacation to Colombia's Coffee Triangle.
Read more...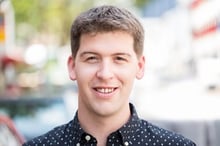 our destination expert
or
Knowledge
Expertly Crafted
Value
Peace of Mind