Florida
Florida
World-class family entertainment, golden beaches and year-round sunshine make the Sunshine State a go to destination in the USA.
The Sunshine State is the leading vacation destination in the United States, with over 80 million visitors arriving per year since 2005, tempted by its world-class family entertainment, golden beaches and year-round sunshine. But it's more than just palm trees and theme parks; Florida is home to some of America's most multi-cultural cities, tropical landscapes and thriving marine parks.
Latin American Miami is undoubtedly the city that burns brightest. Many come just for the silky white sand, sizzling waterfront bar scene, but Miami offers more than just beaches. South Beach's Art Deco buildings, the cultural hub of Downtown and arty northern neighbourhoods are some of the most vibrant places to hang out in the States. The majority-Cuban population influence its 'Floribbean' cuisine, colourful cafe culture and legendary parties.
The former farming region of central Orlando saw radical change in the 1970s with the opening of the Walt Disney World Resort paving the way for the city to become the theme park capital of the world. Not only is Orlando home to Disney World – including the Magic Kingdom, Epcot and more – but Universal Studios, Legoland, SeaWorld Orlando and the Kennedy Space Center, in an unrivalled roll call of family fun.
Southernmost Florida's subtropical ecosystems include one of America's largest marine parks, Biscayne National Park, which stretches down to the idyllic chain-linking archipelago of Florida Keys.
The park's huge areas of subtropical mangrove forest are home to rare animal species including the critically endangered hawksbill sea turtles. Offshore, the nearly continuous coral reef is carefully protected by the park, and home to over 200 species of fish. Inland lies the famous Everglades, where 'gator spotting and airboat tours are a must!
Far from its old retirement home image, Florida is among the most diverse, beautiful and enjoyable states in America. When booking with Lightfoot Travel, our regional specialists will use their own experience to help tailor your perfect luxury tour of Florida to your exact requirements.
Read more...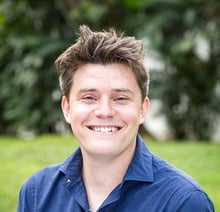 our destination expert
or
Knowledge
Expertly Crafted
Value
Peace of Mind