Amman, Jordan
Amman & the Dead Sea
It may not command the same reverence as the great ancient cities of the Middle East, but Amman is an enticing mix of arty, leafy suburbs and a bustling, historic core. If you've never experienced the buzz of a modern Arab city, Jordan's capital may just surprise you.
Amman's traditional and somewhat chaotic downtown is a glimpse into the city's history, with an old Balad market filling in the labyrinthine streets with the smell of spices, good-natured haggling and local artists making crafts. The streets are overlooked by the Jabal al-Qal'a, the old citadel, crammed with 5th century Byzantine churches and a Roman period temple. The sprawling steps of the 2nd century AD Roman theatre dominates downtown with its three tiers and shrine.
Nearby Western Amman is an area surging with new investments and fashionable neighbourhoods, with an infectiously lively atmosphere stemming from thriving business and a cool café culture. A growing contemporary art and music scene surrounds successes like the national museum. Shopping is another Amman forte; the city is also synonymous with gold, with the Downtown Gold Souk a jewellery-shoppers paradise.
Jordan is an easy country to get around, and Amman's grand luxury hotels like the Four Seasons make it an excellent for visiting the nearby areas. Just an hour and a half away is the mineral-encrusted coast of the Dead Sea, where you can float on its salty waters and reap its therapeutic benefits in the resort's luxury spas.
Experience the Jordan of today and base your luxury vacation in its capital, a city that is sure to challenge your expectations.
Read more...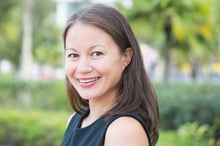 our destination expert
or
Knowledge
Expertly Crafted
Value
Peace of Mind