Gangtey, Bumthang & Beyond
Gangtey, Bumthang & Beyond
The valley of Gangtey is one of the most beautiful areas in all of Bhutan. In a land where most of its valleys are tightly enclosed, it's an amazing experience to emerge above such a wide, vast valley after a hard climb through dense forests.
Known for the Gangtey Monastery and the village of Phobjikha, Gangtey is also famous the Black Neck Cranes that migrate over from Tibet in the winter. The valley boasts two beautiful meandering rivers, Nakay Chhu (Chhu Naap-black water) and Gay Chhu (Chhu Karp-white water).
Legend has it that the two rivers actually represent a snake and a boar. The two animals once raced each other after agreeing that if the snake (Nakay Chhu) won, the Phobjikha Valley would be able to grow rice. But if the boar won (Gay Chhu), then from that point on rice could never be cultivated in the area. Unfortunately for farmers, the snake lost and to this day rice cannot be cultivated in the valley.
Bumthang has an individuality that charms its visitors and sets it apart from their regions. Comprised of four smaller valleys namely Tang, Ura, Choekhor and Chumey, this is a deeply spiritual region of Bhutan and its shrouded in religious legend. It is a spectacular valley with some great day trekking, and with Druk Air now flying into Bumthang, it is so much more accessible. The valley is also famous for its production of honey, cheese, apples and yatra – wool weaving with deep colours, native to central Bhutan.
Lightfoot's local partners are highly experienced at organising bespoke expeditions for clients outside of the normal tourist trail. They have planned many of the National Geographic expeditions in Bhutan so no request is too challenging! One area which is opening up to tourists that is very seldom visited is the east side of Bhutan to places such as the Sakteng Wildlife Sanctuary.
Read more...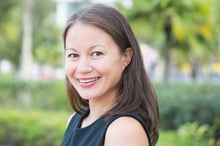 our destination expert
or
Knowledge
Expertly Crafted
Value
Peace of Mind