Auckland & Waiheke
Auckland & Waiheke Island
Auckland is one of New Zealand's most striking regions, featuring an expanse of volcanoes, rainforest and wild green hills narrowing into a thriving city that acts as the gateway to the North Island. The shoreline gazes out onto polka-dot islands, including beautiful Waiheke.
The focus of the Auckland region is the sprawling metropolis of the same name. Auckland's bustling downtown is a cultural hub and bar district, although the beating heart of the city its waterfront, scattered with attractive marinas ideal for sailing and water sports. Auckland is known as the "City of Sails", said to have more boats than people!
The views of the city and its harbour are magnificent from the Auckland Bridge, and for the best seats in the house, take the plunge and book a bungy jump.
You don't have to drive far from the city to encounter a different side of the region. After a few hours, the breezy marinas and hips bars – wrapped in rugged volcanic terrain – give way to balmy rainforests, huge wildlife reserves and acres of idyllic vineyards. Black-sand surf beaches look out onto clusters of islets, most notably day tripper paradise the Hauraki Gulf Islands.
The jewel of the Hauraki Gulf is Waiheke Island. A half an hour boat ride from Auckland city, the island's gentle green hills and white beaches are home to an eclectic local community of artists and organic farmers, living off the miles of olive groves and vineyards. There are dozens of galleries and stores selling local produce, with around 20 wineries to visit and plenty of enjoyable ways to reach them.
To experience all of Auckland's hidden gems, team up with Lightfoot to design a luxury tour of New Zealand that is tailor-made to your needs. Enquire now!
Read more...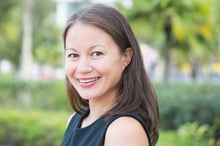 our destination expert
or
Knowledge
Expertly Crafted
Value
Peace of Mind