Our pick of the best experiences in New South Wales
New South Wales
Whether you're looking for a city break, an outback adventure, or a lazy beach vacation, New South Wales in Australia is a vast region with a little something for everyone, whether you're vacationing with a family, couple, or group of friends.
The state's capital of Sydney is a cosmopolitan city with amazing dining, great boutique shopping, and iconic sites such as the Sydney Opera House, Bondi Beach, and Botany Bay – the site of Captain Cook's first landing in Australia.
Outside of the city, Byron Bay is a hot spot for surfers and New Age nature-buffs; meanwhile, the picturesque Hunter Valley is one of Australia's most famous grape-growing regions. The Blue Mountains is one of the state's most awesome destinations. Named for the blue haze created by the eucalyptus trees, it's filled with magnificent gorges, waterfalls and rock formations.
For something completely different, Outback New South Wales is a land of sacred Aboriginal sites, harsh deserts and haunting beauty.
Read more...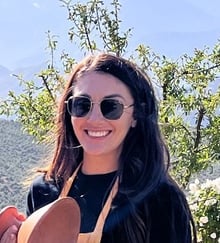 our destination expert
or
Knowledge
Expertly Crafted
Value
Peace of Mind