Cebu & Bohol
Cebu & Bohol
The sister islands of Cebu and Bohol – long and thin, small and round respectively – sit right in the heart of the Philippines archipelago. They're renowned for their sugar-white beaches, world-class diving and lush tropical habitats.
Cebu is the main hub of the Visayas Islands. For centuries, it's been a vital stop on the trade route, enjoying a vibrant mix of cultures, symbolised by a large Chinese Taoist temple and the 16th-century Spanish colonial church of Basilica Minore del Santo Nino.
Cebu is a long elongated island stretching southwest from its most northerly point. A rugged mountain range forms a spine down the island's centre, and interior landscapes of waterfalls, cave and rainforest make for memorable hiking and exploration.
The beaches, especially in the north and southwest, are idyllic: peppered with palm trees and blessed with perfect clear waters. The dazzling whiteness of the sands equals even the beaches of Boracay. Off the coast, mesmerising rainbow-coloured reefs are alive with schools of strange and gaudy tropical fish.
About two hours across the Cebu Strait, lies the quieter pastoral Bohol, famous around the world for the Chocolate Hills. It's a landscape utterly unique to the island. Huge grassy mounds – over a thousand – rise from the misty jungle floor like colossal anthills, stretching off into the distance. They were formed by the calcified tears of an ancient brokenhearted giant. Well, that's what the locals told us anyway. The hiking trails and views are just incredible.
The other big draw of Bohol is Panglao, a tiny island off the southeast coast and a world-renowned scuba diving spot. It has great powdery beaches too and it's home to the eternally cute 10cm tarsier, one of smallest and sadly most endangered primates left in the wild.
Read more...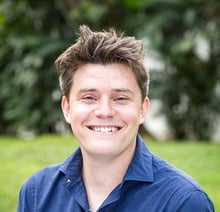 our destination expert
or
Knowledge
Expertly Crafted
Value
Peace of Mind