Langkawi
Langkawi
Privileged are we who have a tropical escapade an easy reach from the rush of city life, Langkawi's luxury beach retreats are home to pristine beaches and delicious fine-dining - just the pick me up needed before returning back to the desk.
We think the main town of Kuah is probably best left unexplored in favour of the island's natural beauties – caves and waterfalls, kayaking through the mangrove, delving into the rainforest with a veteran naturalist, a boat trip around the archipelago or a round of golf. There is much to do, or if you simply want to veg out by the pool listening to the gentle lapping of the waves, there's really nothing to stand in your way of some well-deserved beach time.
The Lightfoot Travel team have tested the sunbeds and savoured the margaritas all to ensure the hotels we recommend are perfect for your weekend getaway.
Read more...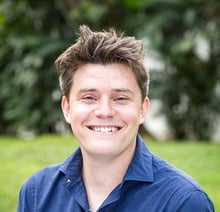 our destination expert
or
Knowledge
Expertly Crafted
Value
Peace of Mind