Cape Town Vacations
Cape Town
Overview

Cape Town is South Africa's most popular and cosmopolitan city, boasting one of the most stunning urban landscapes in the world.
This city really has it all – incredible dining options, great wine, activities galore for adrenalin junkies, and plenty of cultural excursions. A visit to Robben Island – located just off the coast, offers a thought-provoking day trip that anyone on a Cape Town vacation should take.
From the city, it is easy to explore the magnificent Cape Winelands or spend a day relaxing on the many beautiful beaches that dot the coastline. Then, hike up Table Mountain to admire the spectacular natural surrounding. Table Mountain National Park offers not only exciting hiking opportunities, but the iconic cable car ride to the summit is a must for breathtaking panoramic views of the city and its surroundings.
Cape Town is a great destination for all, and home to some gorgeous, hidden-away, boutique properties.
Tour Ideas
With our Best of Food & Wine in South Africa tour, embark on wine tours in the renowned Cape Winelands, where you can sample some of South Africa's finest wines. Don't miss the charming town of Franschhoek, known for its centuries-old vineyards and exceptional culinary scene.
Our eight-day Cape Town tour includes highlights like city exploration, food and wine adventures, scenic coastal drives, cultural landmarks, and a nature escape in the Cederberg Wilderness Area, offering a diverse and memorable experience.
Things to do
No visit to Cape Town is complete without exploring the V&A Waterfront, one of the city's top tourist destinations. This bustling hub offers a wide array of shopping, dining, and entertainment options, set among the stunning harborfront. Additionally, the waterfront area is home to a variety of world-class hotels, making it an ideal base for your Cape Town adventure.
Nature enthusiasts will appreciate exploring the lush Kirstenbosch National Botanical Garden, where indigenous South African flora flourishes. Hiking enthusiasts can also explore the scenic trails in the, both offering captivating landscapes and wildlife encounters.
Places to visit
If you're in search of a quiet coastal experience, head to Simon's Town. Nestled on the shores of False Bay, this charming retreat is known for its pristine beaches, rich naval history, and a penguin colony at Boulders Beach. Camps Bay is another must-visit destination for any beach lovers on vacation in Cape Town. It's the perfect place to soak up the sun, swim, or simply enjoy a beachfront meal at one of the many seaside restaurants.
For those seeking even more awe-inspiring views of Table Mountain and the city, a trip to Signal Hill is highly recommended. It's a quick drive from the city center, and you can either hike or take a scenic drive to the summit.
Cape Town caters to all interests, from adventure seekers to culture enthusiasts. Its diverse range of activities, stunning natural landscapes, and incredible hotel offerings make it an exceptional destination that should be on every traveller's list.
For a truly bespoke vacation experience, check out our
South Africa
tours, or get in touch for more information.
Read more...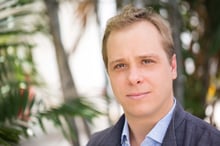 our destination expert
or
Knowledge
Expertly Crafted
Value
Peace of Mind