Havana
Havana
Even if you haven't seen Cuba's capital before, it'll seem almost familiar when you arrive. It's one of those iconic cities where recognisable imagery greets around every corner.
Vintage Pontiacs roll past Soviet-style tenements adorned with Che Guevara murals, Mafioso-funded hotels line congested boulevards, while baroque colonial mansions mix it up with Art Deco theatres and crumbling 18th century churches. Nowhere is Havana the same, five centuries of history interwoven among the streets; mixed and shaken like a mojito.
Despite its eclectic looks, it's the experience of the Caribbean's largest city that makes it so unique. The verve and swagger is extraordinary with African and Caribbean rhythms, Spanish and American influences running through the city's veins. Havana doesn't feel like the tourist attraction that it is, but an authentic city with an everyday drama played in technicolor vibrancy.
You can never escape history in the city that was once the gateway to the New World and the most important port in the Spanish Empire, especially in the harbourside old quarter of 'La Habana Viela', framed by 17th century walls built to guard against frequent attacks by swashbuckling buccaneers. A cobblestoned time warp, this Unesco-listed district houses some of the finest colonial architecture, including grand old hotels.
Read more...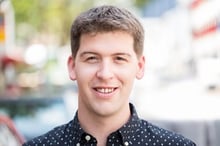 our destination expert
or
Knowledge
Expertly Crafted
Value
Peace of Mind