Trinidad, Cuba
Trinidad
Trinidad is Cuba's oldest city and also its most photogenic. Founded in the 14th century as a base to explore the new world of America, Trinidad grew rich through sugar trade before the market crashed in 19th century, leaving its once magnfiicent mansions to slip into disrepair.
Today, however, Trinidad – a UNESCO World Heritage site – is one of the best-preserved early Spanish colonial settlements in the Caribbean or Latin America, Cuba's most beguiling city and an inimitable one-off.
Walking the cobblestone streets and boulevards past faded but grand colonial edifices it will seem as if the clocks stopped somewhere back in the 19th century. Modernity has barely reached Trinidad at all, and almost every viewpoint it is extraordinarily beautiful. While, it's also a distinctly Caribbean city with brightly coloured houses and music and laughter rippling through the open plazas at night, with locals and visitors spilling out of the cafés and restaurants.
In the surrounding countryside, explore old plantations and sugar mills, yet Trinidad isn't just for enthusiasts of colonial history. The southern coast's standout beach, Playa Ancon, is a short drive away, while adventure lies just north in the form of the lush Escambray Mountains.
Read more...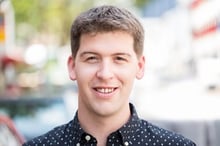 our destination expert
or
Knowledge
Expertly Crafted
Value
Peace of Mind