Bagan
Bagan
Bagan's ancient royalty instructed for more than 4000 Buddhist temples to be built. Despite centuries of neglect, looting, erosion, regular earthquakes, this gleaming tableau of stupas and temples are truly a sight to behold.
Bagan was born when King Anawrahta took the throne by force in 1044 after unifying the country, and build Bagan's first temple as a commemoration. This is the grand Shwezigon Pagoda. Also visit Wetkyi-In Gubyaukgyi, a cave temple with intricate murals and the Ananda, whose Buddha images change facial expressions depending on where you stand.
There is only one way to view the temples in Myanmar, we think, and that is while soaring over them in a hot-air balloon at dawn. Temperatures are pleasant and the magic of light and shadow over the time-worn surfaces is breathtaking.
Just outside is the Mount Popa, one of the most sacred sites in Burma and home to the 'nats' (Burmese spirits). Also an extinct volcano, it is most visited by locals to scale the 777 steps to the shrine at the top of the outcrop. A teeming local market at its base is great to wander through and sip on an ice-cool palm sugar drink after your descent.
Read more...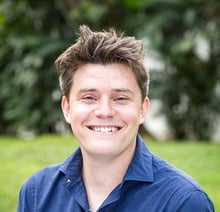 our destination expert
or
Knowledge
Expertly Crafted
Value
Peace of Mind