Pantanal
Pantanal
The Pantanal is the largest freshwater wetlands area in the world and quite simply the top wildlife destination in the Americas.
Covering a huge portion of Brazil, it borders Bolivia and Paraguay to the west as well as the vast Amazon jungle to the north. The region offers open plains, rivers, lagoons teeming with millions of caiman crocodiles, forest and cerrado or savannah grasslands. It is here that you will see the plentiful birdlife such as the endangered Hyacinth Macaw, reptiles and unusual mammals – Giant Otters, Giant Anteaters, tapir, herds of capybara and of course let's not forgot the elusive puma and jaguar.
To describe the Pantanal, it is best to split it into two areas – the south and the north, Campo Grande and Cuiaba the respective gateways. The southern Pantanal is made up of huge farms which have diversified to offer excellent wildlife-based experiences. The lodges here are comfortable, closer to a typical safari experience and whilst distances can be large a 4×4 drive to the property is worthwhile, the journey back to the airport however should be taken by small plane for incredible views of the lagoon-dotted plains.
The northern Pantanal is renowned as the best place to seek out the jaguar, taking daily boat trips from Porto Jofre along the banks of the Cuiaba, Paraguay and Three Brothers Rivers. The lodges of this area of the Pantanal are for the most part fairly simple, therefore the focus should be on be the extraordinary wildlife experience.
The season to experience the Pantanal at its best runs from April, when the flood waters recede and it is in bloom, to October at the end of the dry season. For jaguar-focused stays, they are found along the riverbanks when the dry season is at its peak from June onwards; it is also their mating season.
When it comes to your Pantanal experience we offer a fully tailored service. Whether you are avid wildlife photographers, birders, all round enthusiasts or big cat-focused our expert guides are Pantanal born and bred, the best spotters in the business. Your stay in the region may include boat trips, day & night 4×4 safaris, horse riding and boat trips.
Read more...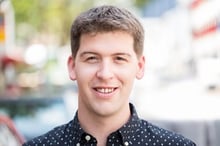 our destination expert
or
Knowledge
Expertly Crafted
Value
Peace of Mind